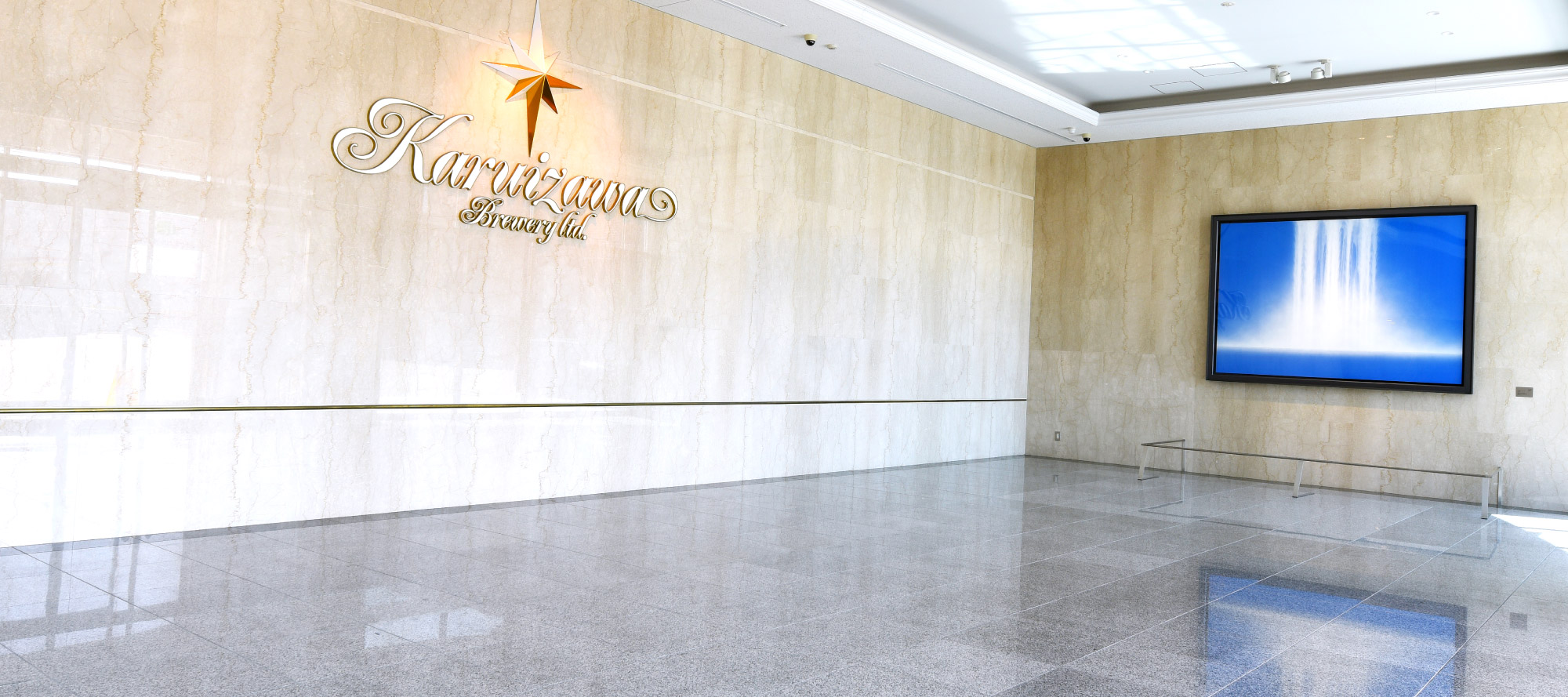 Encounter with Painter Hiroshi Senju
The chairman of Karuizawa Brewery, Yasuharu Wada, has long been fond of the works of Hiroshi Senju. Upon visiting the Hiroshi Senju Museum Karuizawa newly opened in 2011, a deep impression was left upon him. This encounter is positioned as the principle of Karuizawa Brewery that started operations on June 10th, 2013; to this day, the brewery shares the artistic heights by its museum-like structure. At the entrance hall, there awaits one of the largest of his signature "Waterfall" series of paintings that invites visitors into a world of mystical serenity. Harmony with such dignified painting was the dream and ideal for our brewery, aspiring to make a true and genuine beer.
Within the beer hall, the artistic world of Hiroshi Senju unfolds as well. The painting "Watershrine" displayed at Haneda Airport is situated by courtesy of Mr. Senju, overseen by himself, which encompasses the hall with impact and mystical illusion.
"MY ARTISTIC IMPULSE FOR BEAUTY RESONATED COMPLETELY WITH HIS ASPIRATION FOR TASTY BEER"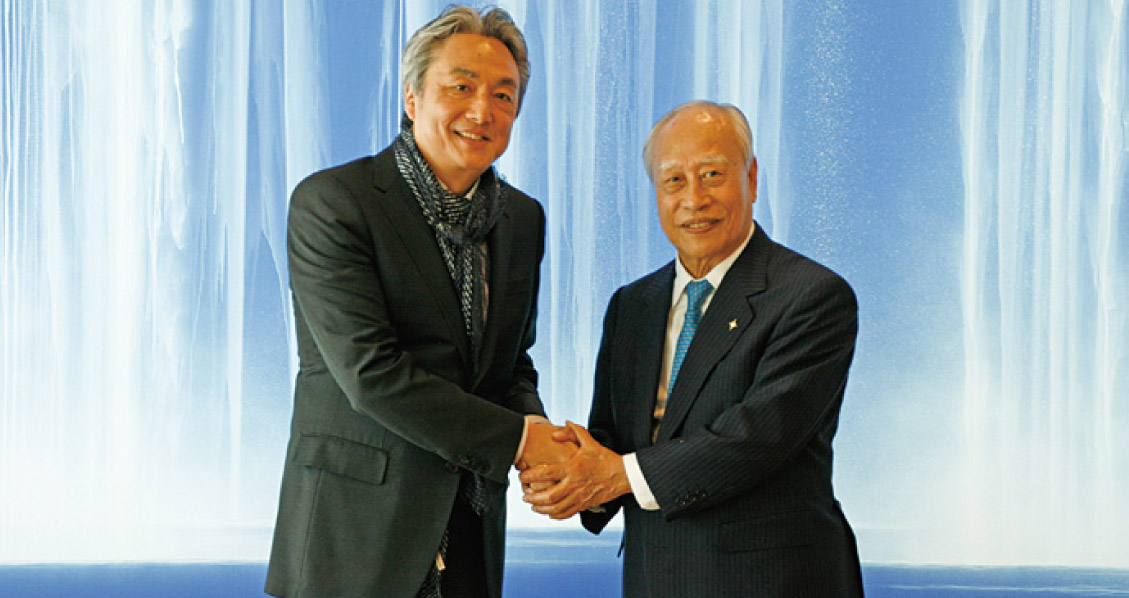 I have been fond of the works of Mr. Hiroshi SENJU, a Japanese-style painter highly renowned in the art scenes no less in the world than in Japan. Upon visiting the Hiroshi Senju Museum Karuizawa, star-scattered with his jewels of art, a deep impression was left upon me by the beauty and depth of his works. Especially, the original painting used for his picture book "When Stardust Falls" fascinated me most. How much joy would it bring if a beer could be created that is adorned with this masterpiece capturing family love? A genuine premium beer we were destined to create was clearly envisioned.
Yasuharu Wada Chairman & CEO, Karuizawa Brewery
A Beer Derived from a Great Painting
Masterpiece Label
There was a special meeting of fate for Wada who strove to make genuine premium beer. It was a meeting with the masterpiece by Hiroshi Senju at the Hiroshi Senju Museum Karuizawa. Eventually, labels featuring the paintings were realized, hence a series of beer with dignity and style was born.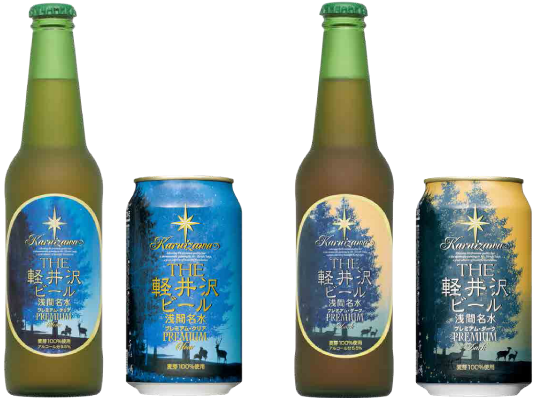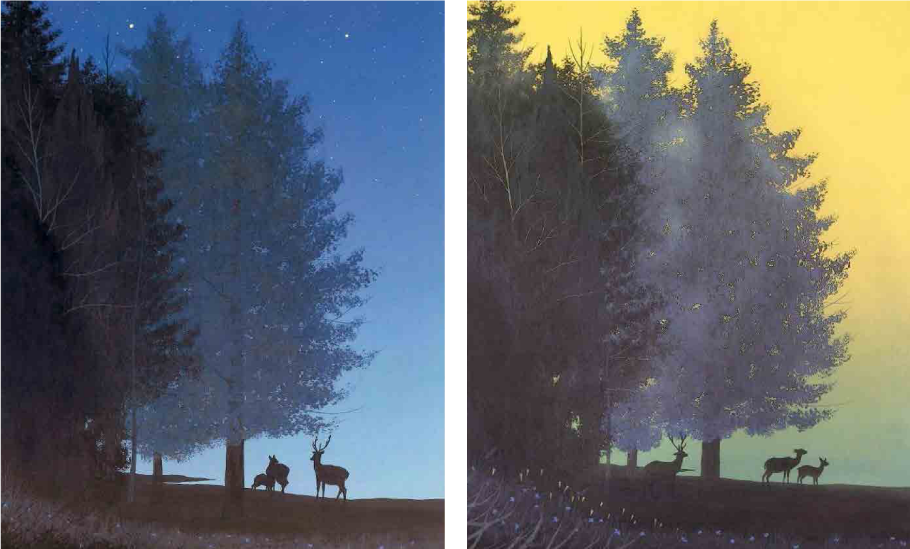 THE Karuizawa beer, in full harmony with the true value of his wonderful art, has become a noble beer that is set apart from other average beers as an ultra-premium beer. The beauty of the masterpieces, the bounty from the soothing waters of the famous summer retreat, Karuizawa, together with the state-of-the-art facilities, techniques, and passion, all combined to make the best beer possible a reality. For Karuizawa Brewery, there is no end to the pursuit of beautifully tasting beer that meets the expectations of everyone. We aim to make beer that everyone loves, that everyone wants many helpings of, even on a daily basis.
For THE Karuizawa Beer, our promise is to protect the honor of Mr. Hiroshi Senju with undisputable top quality. We aim to be renown as an artistic beer with beautiful taste, not to push ourselves but rather to be accepted, to be welcomed by all beer lovers for an indefinite time; Wada thinks they should be the joys of THE Karuizawa Beer.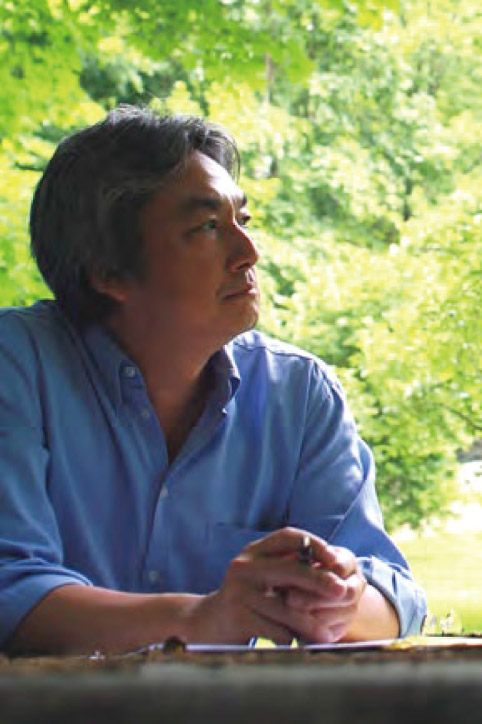 Hiroshi Senju
PROFILE
1958 Born in Tokyo, Japan
1987 Completed the Ph.D. program in Fine Arts at Tokyo National University of Fine Arts and Music
1995 Received Honorable Mention at 46th La Biennale di Venezia, Italy
2005 Milano Salone. Teatro Arte, La Triennale di Milano, Milan, Italy
2006 The 6th Gwangju Biennale, Gwangju, Republic of Korea
2010 Setouchi Triennale, Kagawa, Japan
2011 The 5th Chengdu Biennale, Chengdu, China
2013 Setouchi Triennale, Kagawa, Japan
2013 Stage Design for Opera KAMIKAZE, Tokyo, Japan
2014 Stage Design for Opera Yuzuru, Performed various cities in Japan
2015 Ceramic Tile Mural for Public Bath at JR Onagawa Station, Miyagi, Japan that suffered the earthquake
2015 56th La Biennale di Venezia, Italy
2016 Received Foreign Minister's Commendation for FY 2016 by Ministry of Foreign Affairs of Japan
2017 Received Isamu Noguchi Award
2018 Following its staging at the Toyama Prefectural Museum of Art & Design, Commemorating the Completion of Fusuma Paintings for Kongobuji Temple, Koyasan toured multiple museums in Japan"
Hiroshi Senju is an international artist renowned worldwide. His works center around Nihonga, traditional Japanese art, printings, and murals, but his fields expand also to stage designing of operas, writing, and education. His works picture nature in its beauty and waterfalls, being one to have empathy for nature.
Senju describes beauty as something that gives power to life. For example, "tastiness" is even a type of beauty, explaining how experiencing the phenomenon that eating gives strength, power, and courage, is itself an experience of beauty. He also defines art to be the re-recognition of the fact that we are all the same, people, by communicating beyond ethnicity, borders, and religions, through the sensing of beauty. Senju's works are recognized throughout many areas, ethnicities, beliefs, and countries of different social structures; moreover, he is the first Asian artist to receive an award at the so-called Olympics of contemporary art, the 46th Venice Biennale celebrating the 100th anniversary. In recent times, he has been invited to many international exhibits in China and Korea.
Senju's works cross many thinkable borders, conveying to us an important message for a better relationship for the human future and the prospect of earth.